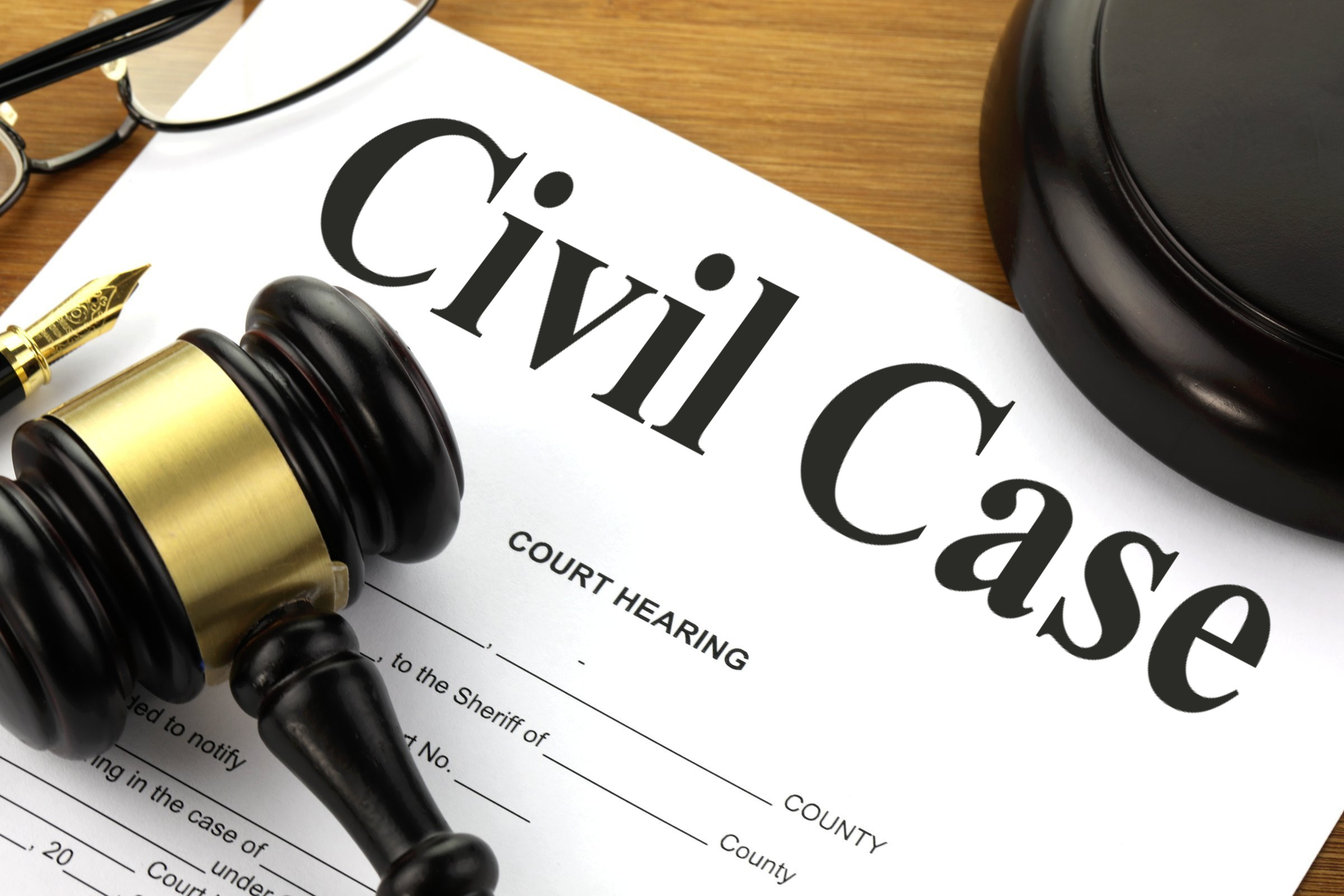 New York's Adult Survivors Act Set to Expire After Leading to Over 2,500 Legal Claims
After Thanksgiving, the Adult Survivors Act, a New York law which has been in place for a year, will expire. Various lawsuits against prominent men accused of sexual misconduct, including former President Donald Trump, Sean "Diddy" Combs, and comedian Russell Brand have been filed under this law. However, it has also resulted in numerous legal claims by women who have come forward to say that they were sexually abused while serving time in New York's prisons and jails.
Under the Adult Survivors Act, more than 2,500 lawsuits have been filed so far, suspending the usual time limit for a year to sue for alleged sexual assault. While some of these lawsuits targeted institutions and employers accused of not doing enough to prevent abuse, the large majority have been filed against the state, local counties, and New York City, involving allegations of abuse within local jail systems and state prisons.
A Chance to be Heard for Survivors
Survivors have called the Adult Survivors Act an opportunity for them to finally be heard. Many previously felt voiceless and thought that their stories did not matter. After the law expires, people will once again be barred from filing lawsuits for abuse that happened many years ago. Several states, including New York, have revisited laws in recent years that set time limits for civil legal claims arising from sexual assault, but typically for victims who were children.
Advocates say that New York's current window gives traumatized adults an opportunity to seek accountability from powerful and wealthy institutions and people who can shield themselves using their position and wealth. "The reason we fought so hard for this bill is that trauma takes time," said Safe Horizon CEO, Liz Roberts.
More Than 2,587 Filings in State Courts So Far
Precise counts of the Adult Survivor Act filings were not yet available this week, but there are at least 2,587 electronic filings in state courts. Some lawsuits are filed on behalf of multiple people, and more than half of the filings involve prison-related claims against the state. Hundreds of additional filings named New York City's corrections department. The act was modeled after a previous New York law that created a temporary window for people who were abused as children to file claims. Almost 11,000 people filed lawsuits by the time the Child Victims Act's two-year window closed in August 2021, many involving the Roman Catholic Church.
The law forgot people who suffered the same type of abuse as adults, according to Gov. Kathy Hochul, who signed the new law that opened a one-year window for adult survivors on Nov. 24, 2022. One of the first lawsuits filed after the window opened was against Trump. In May, a jury found the former president liable for sexually abusing writer E. Jean Carroll in 1996 and awarded her $5 million. Trump has denied these allegations. Last month, Harvey Weinstein was sued by actress Julia Ormond, who accused the former film producer of sexually assaulting her in 1995 and then hindering her career. Weinstein has been convicted of rape in New York and California, and he denied the allegations through his lawyer.
Assault Allegations Against Various Prominent Men
Grammy-winning music executive, Antonio "L. A." Reid, was sued by Drew Dixon, who worked for him and accused him of sexually assaulting her twice in 2001, including an incident on a private plane. No attorney for Reid was listed in electronic filings. Combs was accused in a lawsuit by R&B singer Cassie last week of subjecting her to a long-term relationship that included beatings and rape. The two artists announced a settlement a day after the filing. Combs denied these allegations. Brand was accused in a lawsuit of sexually assaulting a film extra during the making of "Arthur" in 2010. Four women from Britain said they were sexually assaulted by Brand, but he said his relationships were "always consensual." Bill Cosby was accused in a lawsuit of sexually assaulting a young comedy writer more than 50 years ago. Joan Tarshis initially made the allegations against Cosby in 2014 that are in the new lawsuit, but a Cosby spokesperson did not address the specifics of Tarshis' claims and asked about the recent lawsuits against public figures accused of sexual abuse, "When is it going to stop?"
Although the associated press does not typically name people who say they were sexually assaulted unless they consent to being identified or decide to tell their stories publicly, many lawsuits allege assaults by relatively unknown people at everyday locations. For example, one woman claimed in a lawsuit against a spa that she was fondled by a masseuse, and another woman who worked as a check-in airline passenger sued her employer over abuse by a manager.
Legal Claims of Sexual Abuse in Correctional Facilities
The number of lawsuits alleging sexual assault behind bars demonstrates what some attorneys describe as a "widespread and systemic" issue of assaults on inmates. Adam Slater, an attorney, said that his firm made over 1,200 filings alleging abuse in state prisons and more than 470 alleging abuse at New York City's Rikers Island complex. Meanwhile, Anna Kull, who represents Alexandria Johnson, expects to file as many as 600 cases related to assaults in prisons and jails. Johnson's lawsuit against New York City alleges she was raped in her Rikers Island cell by four corrections officers in 2014 while being held for a parole violation on a drug charge. A separate claim against the state alleges that she was raped several times by a guard in 2015 at a state prison north of the city while she was pregnant. The lawsuit states that the last assault caused her water to break prematurely and led to the loss of her baby. Johnson says she still struggles with the trauma and had big dreams of raising her son and getting her life together, but "they took that from me."
Defendants representing the state and city have denied the allegations in court filings and sought dismissal of the two lawsuits. The city and state's corrections departments have stated that they have a zero-tolerance policy for sexual abuse.
Conclusion
The Adult Survivors Act in New York has given many people a chance to seek accountability from those who have previously escaped justice due to their power and wealth. The sheer number of lawsuits demonstrates that this was a necessary law, which has allowed survivors to finally have their stories heard. While the act is due to expire soon, it has paved the way for similar laws across America, giving hope for those who have experienced sexual abuse and assault in their past.
Originally Post From https://ktar.com/story/5549610/a-law-that-launched-2500-sex-abuse-suits-is-expiring-its-left-a-trail-of-claims-vs-celebs-jails/
Read more about this topic at
What To Know About New York's Expiring Adult Survivors …
New York Adult Survivors Act